Donald M. Gibson – The Dalles Fruit Company – ABD
The Dalles Fruit Şirketi; kirazları için Unitec teknolojisini tercih ediyor.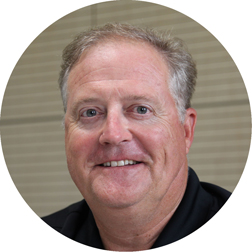 "Unitec teknolojilerini kullanarak, -daha doğru boyutlandırma, daha az el emeği ile kusurların ayıklanması, kızılötesi kameralarla kirazın iç durumunu tespit etme yeteneği-, gibi ciddi avantajlar elde ediyoruz. Bu özellik, daha önce kullandığımız elle ayıklama sisteminde mümkün olmayan, aşırı olgunlaşmış kirazları elememize olanak sağlıyor.
Müşterilerimiz, yetiştiriciler ve kirazlarımızı satın alan insanlar. Yetiştiriciler, ayıklama işlemini daha iyi bir şekilde yapabildiği için biz de müşterilerimize daha iyi kalitede ürün sunabiliyoruz. Bu yüzden bunun bir kazan-kazan durumu olduğunu düşünüyorum."
Donald M. Gibson
Genel Müdür
Unitec çözümlerini keşfedin.
Bize ulaşın.